Three principles guide our growth
1
Entrepreneurial mindset
Our first goal is to develop easy-to-use software that simplifies and streamlines the work and tasks of higher ed administrators so you can operate more efficiently. While consistently keeping this goal in mind, we explore innovative solutions to continuously improve.
2
Strong client relationships
Building strong client relationships requires a daily commitment. Whether you reach out to us by phone or email, a real person will respond promptly, usually within the hour. We focus is on your success, which is why over 90% of our clients renew their InfoReady licenses year after year.
3
Delight every customer
By listening feedback from clients large and small, we learn how to delight all of our clients. This approach goes beyond making you feel good. It involves effectively managing expectations through active listening and active dialog focused on solving problems and resulting in desired outcomes.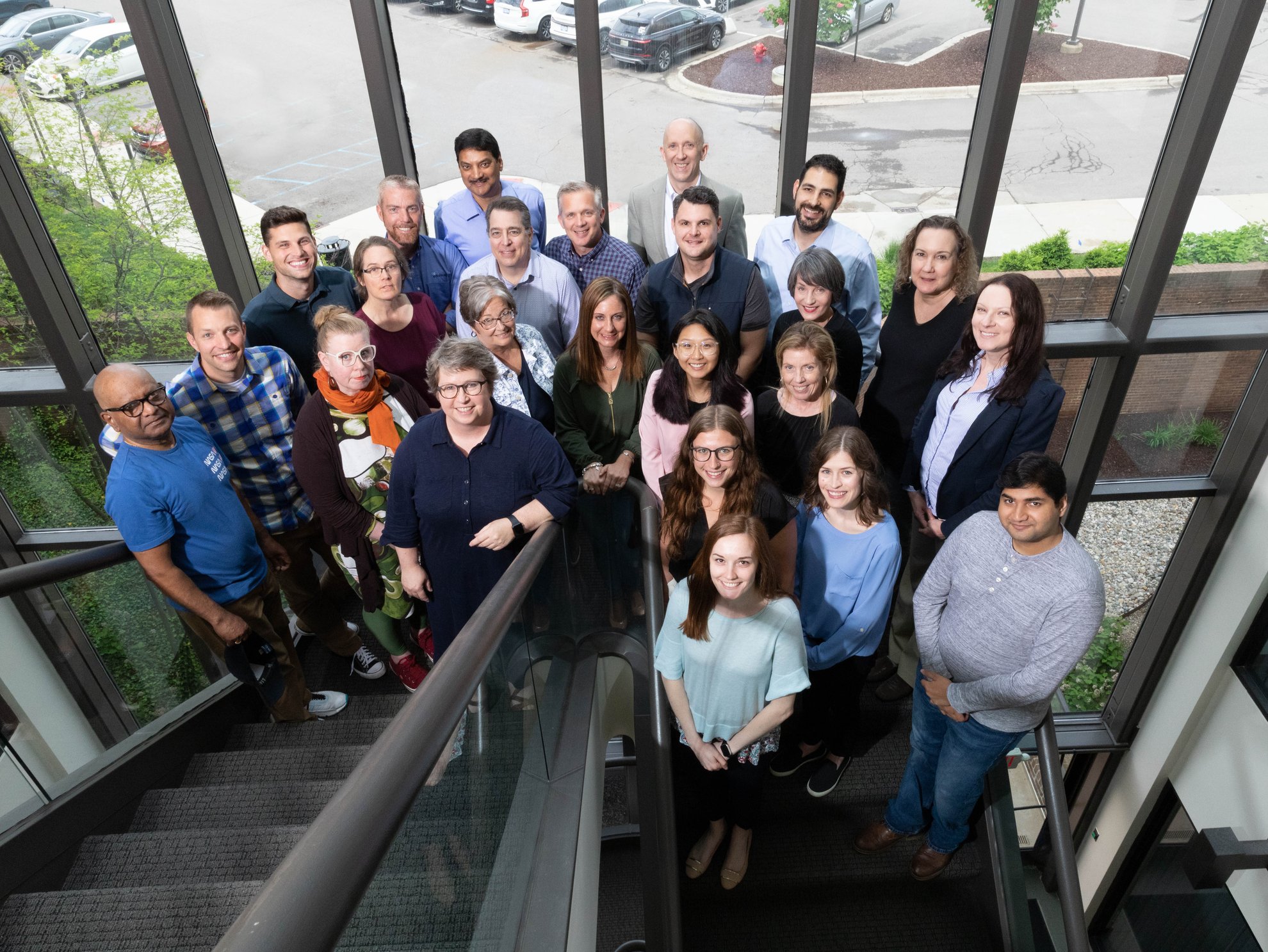 In 2012, our founder and CEO was invited to submit a proposal for a software solution that would enable the University of Michigan Medical School to manage their internal review processes. Their existing workflow involved using paper forms, emails, and spreadsheets. All this work led to slow turnaround times and missed opportunities. They urgently needed a solution.
After successfully building the software platform, the InfoReady team realized: if one of the largest research universities in the nation was using cobbled-together tools to select winning proposals involving millions of dollars in grants, then all of higher ed likely faced a similar challenge.
Our survey of the broader market proved that we were right. There was no other existing software solution designed to meet the specific needs of higher education institutions. This led to the founding of the InfoReady platform for the higher-ed market.
While the software was originally built for administrative teams to review and select limited submissions and grant applications, InfoReady was so flexible and easy to use that administrators started stretching the boundaries of the software. We soon found them using it for dozens of different selection, approval, and form processes.
​Since then, InfoReady has grown substantially and is now used by over 200 clients, representing half of America's largest research universities, along with many state universities, small colleges, and international institutions. Medical institutions, foundations, corporations, and government agencies also use InfoReady.
InfoReady is privately-held and headquartered in Ann Arbor, Michigan. In addition to earning near 100% client retention, InfoReady has also been recognized as one of America's fastest growing companies by Inc. magazine.
Our product vision drives high customer retention
InfoReady is the simplest and most powerful workflow solution for the world of higher education. When our tools eliminate or reduce manual tasks, administrators can spend their time with researchers looking for cures for terrible diseases, assist faculty tackling significant problems, and help young people reach their dreams. We take care of tedious tasks so our clients can focus on transformational changes.
Life before InfoReady was filled with scattered information, copious emails, tedious tracking, and long spreadsheets. Life with InfoReady is radically different.
Our approach to software is innovative
From the beginning, we determined to build a software solution specifically designed for the unique challenges of working in higher education.
Today our software is:
Fast to start - Launch in days, not in weeks or months.
Easy to use - Non-technical staff can be productive quickly.
A must have - Our software will not be shelfware.
Supported by a stellar team - Delight clients every time.
Our cohesive team and positive culture are the foundations of our growth.
We live out our principles every day, and we support each other as we do it.
Our team works together to make our clients happy and solve their problems.