Scale up competitive research grant programs without staffing up
Work more efficiently and increase your capacity to meet growing demands
You're managing a complex system of emails, spreadsheets, and reports to keep track of competitions and funding opportunities. And your team is spread thin.
InfoReady is here to help you to work better. With our easy-to-use submission and workflow platform, you'll have all the tools at your fingertips to increase awareness and access to funding opportunities. Say goodbye to the headaches and hello to getting more done, faster, and easier. And the best part? Your team can finally focus on what really matters, like supporting faculty and researchers.
Respond in a flash
Discover new funding opportunities and share with researchers in minutes. Drag and drop form builder lets you create a custom letter of intent or application quickly. Even faster with InfoReady's templates. Copy, modify and launch in as little as 5 minutes. Go from discovery to posting even faster when your InfoReady system is integrated with Ex Libris Pivot-RP.
Reporting is a breeze
The history of who's applied, who's reviewed, selected applications, funding amounts and more is logged in the system to help you create most any report. Data can be exported in Excel format so you can create your own reports. The standard Progress Reports are a powerful tool to show any type of ROI to leadership.
Unlimited competitions, applicants and reviewers
There's no limit to the number of competitions, applicants and reviewers you can have with InfoReady. Keep pace with the changing and growing demands placed on your team.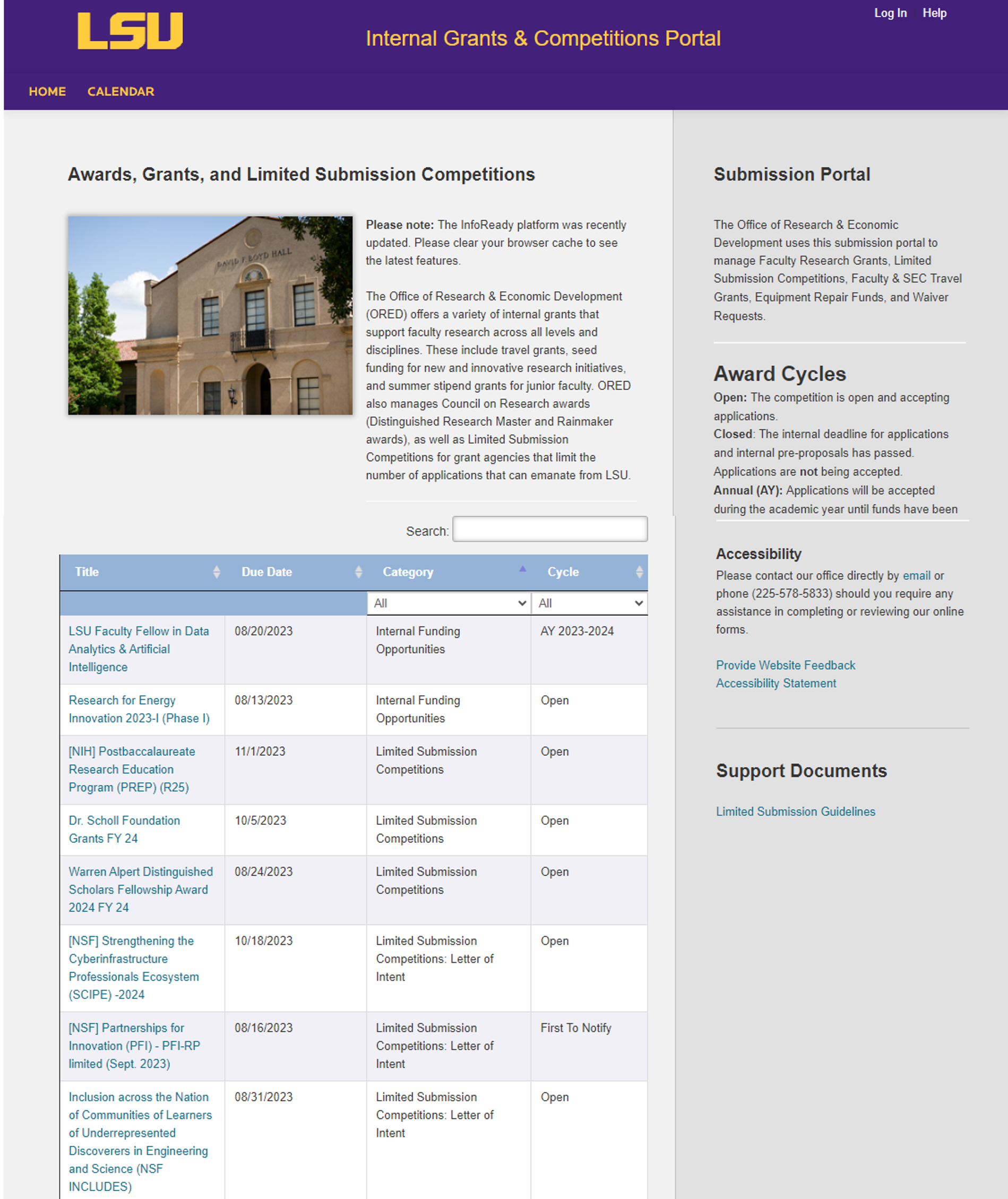 "InfoReady made it possible for us to significantly increase the number of competitions we could manage, ultimately expanding faculty interest and participation and, we believe, enhancing the likelihood of our awardees receiving external funding."
Research offices use InfoReady for...
| | | |
| --- | --- | --- |
| NIH, NSF, Corporate and Foundation limited submissions | Corporate/Foundation endowed research | Bridge funding |
| Pilot grants | Seed funding | Dissertation grants |
| Department grants | Emergency funding | Travel grants |
| Classroom grants | Curriculum enhancement funding | No-cost extensions |
| Cost-share requests | Accelerator prizes | And in many more ways |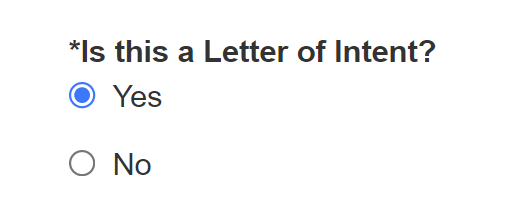 FEATURES FOR RESEARCH
Letters of Intent are no problem
With Letter of Intent (LOI) functionality, you can easily run a two-phase application process without leaving InfoReady.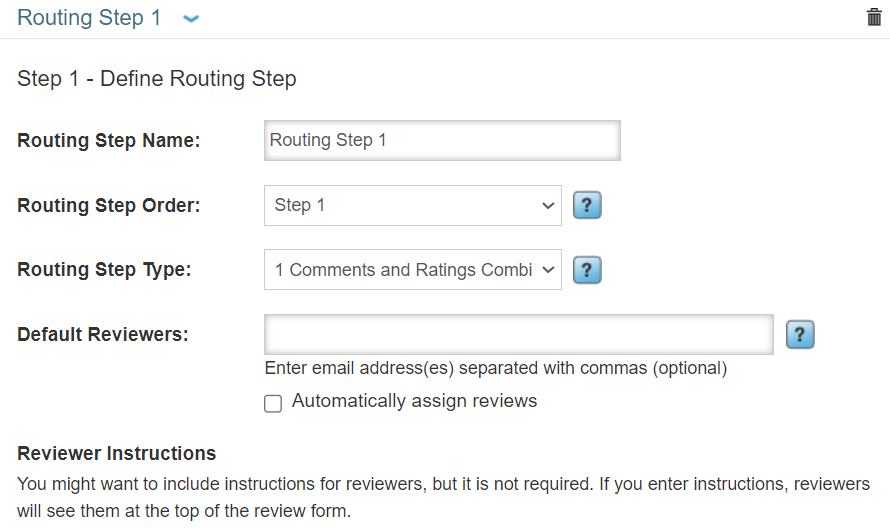 FEATURES FOR RESEARCH
Route it your way
Set routing steps to match your process. Defining scoring rubrics, rating scales and more. Even include external reviewers. It's all easy in InfoReady.

FEATURES FOR RESEARCH
Track by funding organization from the start
Add funding organizations and amount directly into the information on a competition for efficient future tracking and reporting.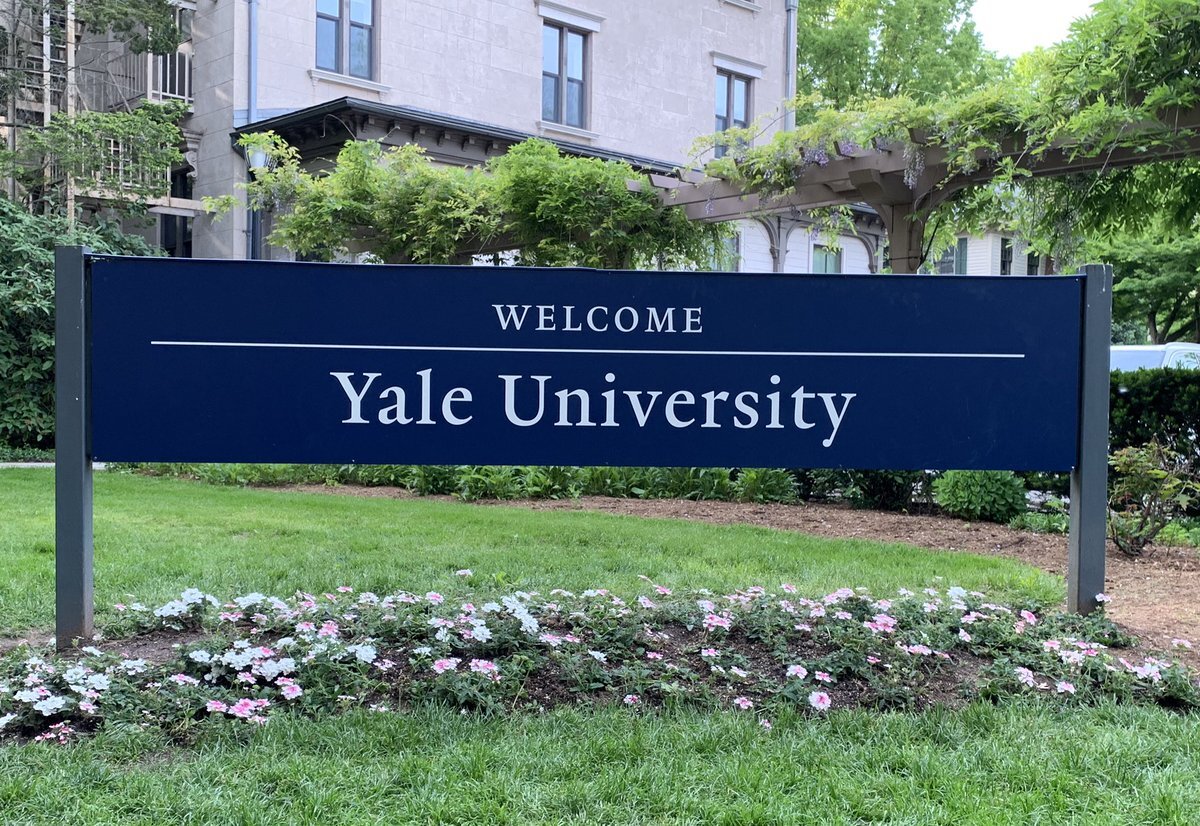 LMITED SUBMISSION COMPETITIONS
Saved lots of time. Happier administrator.
Learn how InfoReady helps Yale University maximizes their efficiency in running limited submissions competitions and gives a full time admin 50% of her time back.
FOR RESEARCH DEVELOPMENT & ADMINISTRATION TEAMS
All-in-one submission and workflow platform that's ready to grow
When you're able to rely on a system to do all the busy work of tracking, notifying, collating and routing, you can focus on more expert tasks. InfoReady's all-in-one platform for form building and decision-making can handle the heavy lifting of running research funding competitions.
No IT support needed
No coding or huge learning curve needed to work in InfoReady. It's designed so you can create, launch, modify and oversee the process from end to end.
Designed for higher ed
The needs of administrators in higher education are distinctive, so InfoReady was specifically designed for the ways higher ed makes decisions.
Client support you'll love
When you need guidance or a problem resolved, our friendly, responsive customer service team is eager to help. You also have 24/7 access to a robust library of help tools in our Support Portal.
Ready to see how InfoReady can help your team?
Ask us for a personalized demo, pricing or any other question. We look forward to connecting with you.
Learn more about InfoReady in the Research Office