Drive institutional initiatives further and faster
One flexible platform meet all the varied needs in a busy Provost's Office
You're tasked to increase awareness and access to funding opportunities but it's hard to manage all the emails, spreadsheets, and reporting as your team is spread thin.
InfoReady can help you do more. You'll have all the tools needed in an easy to use submission and workflow platform provides the tools and reporting you need to get more done, faster, and easier. In turn, your team can spend more time on better work like supporting faculty and students.
Respond in a flash
Do away with paper forms, emails and spreadsheets to manage competitive programs and opportunities. With InfoReady's custom form builder, you can convert any paper form or application into a digital document for review and approval.
Reporting is a breeze
The history of who's applied, who's reviewed, selected applications, funding amounts and more is logged in the system to help you create most any report. Data can be exported in Excel format so you can create your own reports. Use Progress Reports to quickly show ROI on initiatives.
Unlimited competitions, applicants and reviewers
There's no limit to the number of competitions, applicants and reviewers you can have with InfoReady. Leverage the platform's flexibility to digitize and automate a wide range of processes to keep pace with the growing demands of the institution.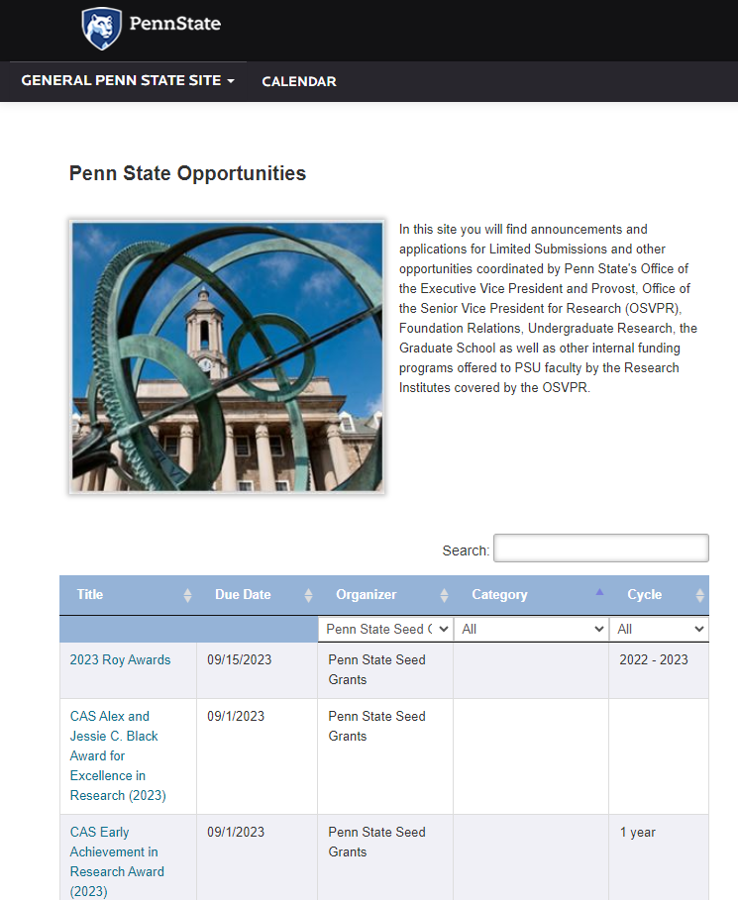 "The administrative demands for people in leadership positions are growing and the expanded use of InfoReady across domains has been tremendously impactful for them. "
Provost offices use InfoReady for...
| | | |
| --- | --- | --- |
| Honorary degree decisions | Tenure decisions | Faculty awards |
| Student-nominated awards | Strategic initiative funding | Fellowships |
| Department grants | Emergency funding | Student engagement programs |
| Classroom grants | Review of strategic decisions | Routine approvals |
| Cost-share requests | Retention initiatives | And in many more ways |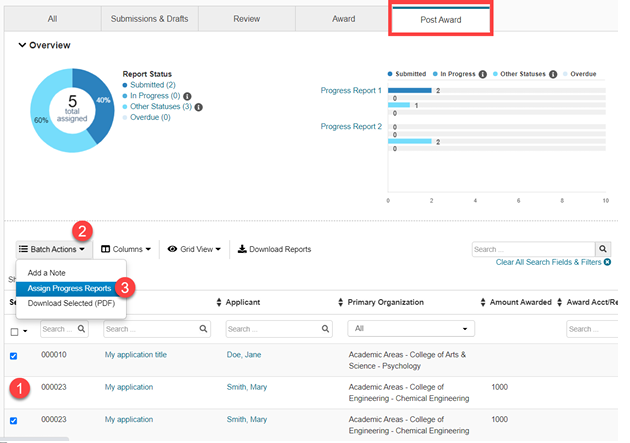 FEATURES FOR THE PROVOST OFFICE
Report progress on institutional priorities seamlessly
Built-in Progress Reports makes it easy to collect qualitative and quantitative data to assess results of Provost Office initiatives. Data is then available for exporting to aggregate with other data or set-up a data import to bring it all into InfoReady.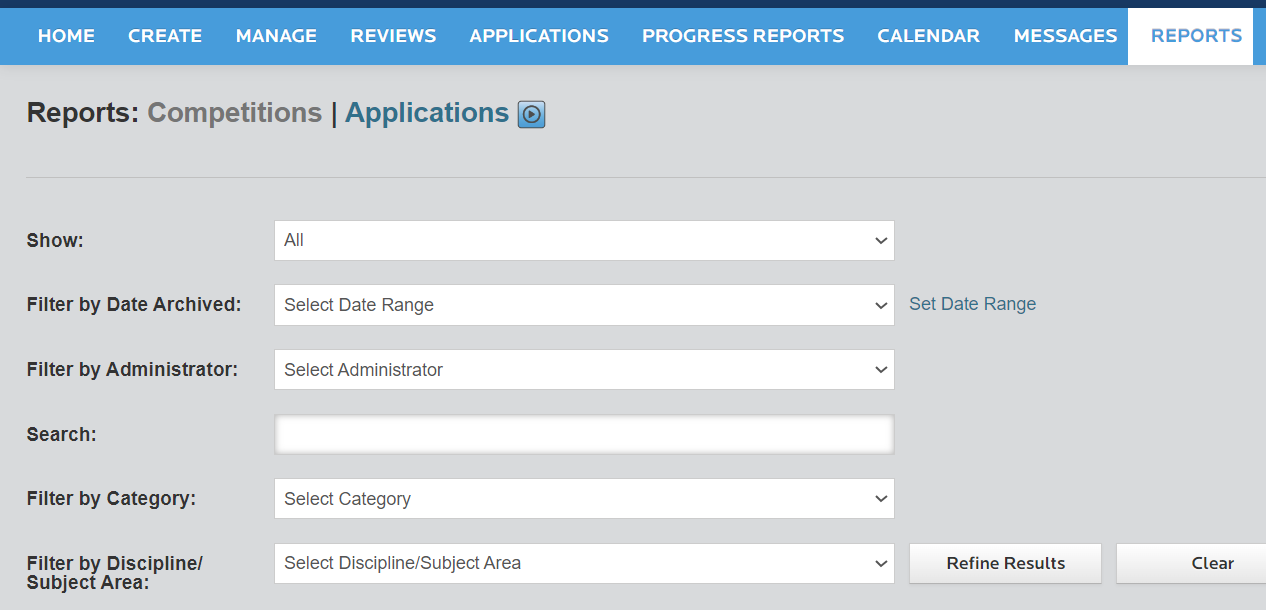 FEATURES FOR THE PROVOST OFFICE
History and archives are at your fingertips
Need to know how many times a professor has applied for a program? Want to check the history of award winners? InfoReady has you covered. All the history of applications, reviews and decisions is archived in InfoReady. A few clicks gives you access to the data you need.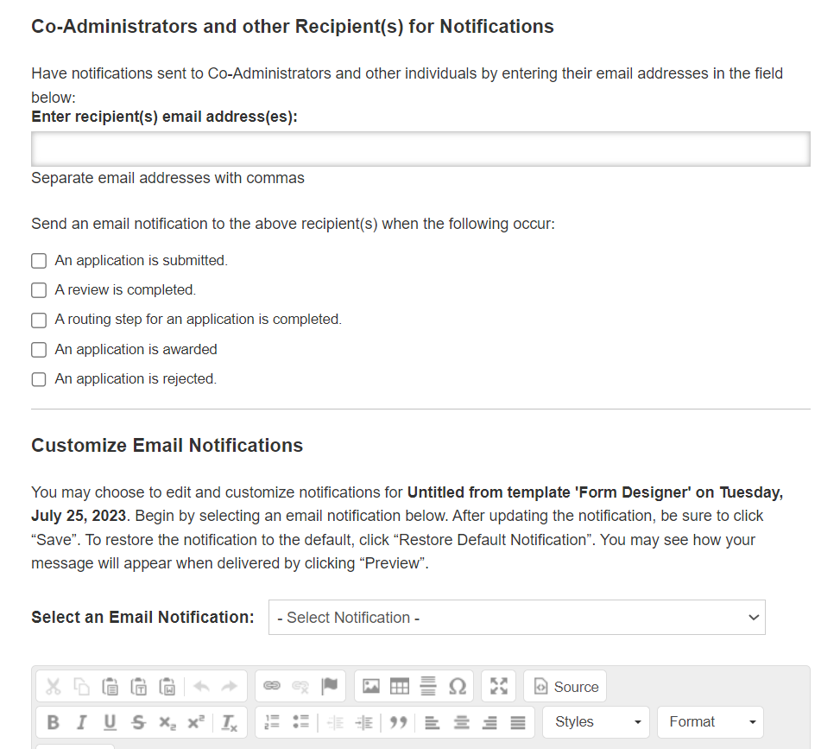 FEATURES FOR THE PROVOST OFFICE
Automation can increase trust
Automatic email responses when faculty submit a document like a letter of intent or a pre-proposal add a real sense of transparency to the process. Customize the responses to add personal information for even more assurance.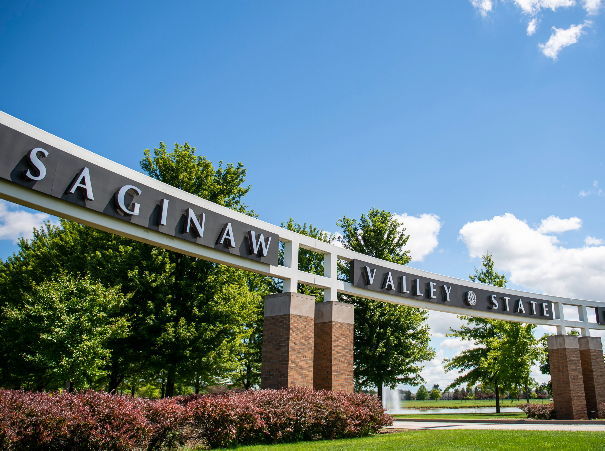 InfoReady for Student and Faculty Affairs
Rebecca Clifford & Brian Thomas from Office of the Provost & Vice President for Academic Affairs at Saginaw Valley State University.
All-in-one submission and workflow platform that's ready to grow
When you're able to rely on a system to do all the busy work of tracking, notifying, collating and routing, you can focus on more expert tasks. InfoReady's all-in-one platform for form building and decision-making can handle the heavy lifting of running competitions, opportunities and routine approvals for the Provost Office.
No IT support needed
No coding or huge learning curve needed to work in InfoReady. It's designed so you can create, launch, modify and oversee the process from end to end.
Designed for higher ed
The needs of administrators in higher education are distinctive, so InfoReady was specifically designed for the ways higher ed makes decisions.
Client support you'll love
When you need guidance or a problem resolved, our friendly, responsive customer service team is eager to help. You also have 24/7 access to a robust library of help tools in our Support Portal.