Keeping great ideas rising to the top at medical schools and colleges
Increase your capacity to meet growing demands
You're tasked to increase awareness and access to funding opportunities but it's hard to manage all the emails, spreadsheets, and reporting as your team is spread thin.
InfoReady can help you do more. You'll have all the tools needed in an easy to use submission and workflow platform provides the tools and reporting you need to get more done, faster, and easier. In turn, your team can spend more time on better work like supporting faculty and researchers.
Respond in a flash
Discover new funding opportunities and share with researchers in minutes. Drag and drop form builder lets you create a custom letter of intent or application quickly. Launch even faster when you create custom templates.
Reporting at your fingertips
The history of who's applied, who's reviewed, selected applications, funding amounts and more is logged in the system to help you create most any report. Data can be exported in Excel format so you can create your own reports.
Versatility increases value
You can create nearly any type of form or document that needs reviewing or approving with InfoReady. There's no limit to the number of competitions, applicants and reviewers you can use so you can get rid of paper for good.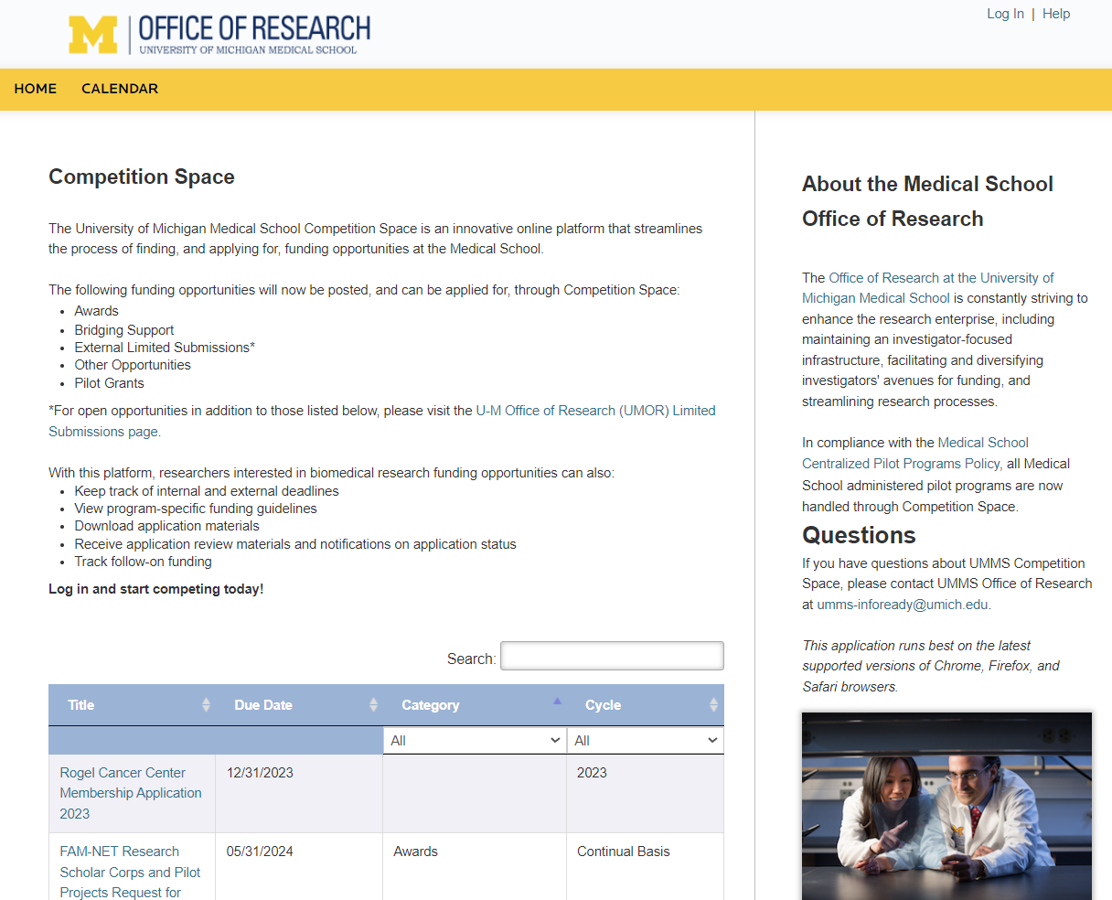 ""InfoReady helps us by streamlining our admissions and review processes. It acts as a one-stop shop for both our applications and program websites. It allows us to collect all applications in one place – including grant submissions and letters of recommendation – and we're no longer missing emails with important items attached, which is obviously important to us."
Medical Schools & Centers use InfoReady for...
| | | |
| --- | --- | --- |
| NIH, NSF, Corporate and Foundation limited submissions | Corporate/Foundation endowed research | Bridge funding |
| Pilot grants | Seed funding | Dissertation grants |
| Department grants | Emergency funding | Travel grants |
| Classroom grants | Curriculum enhancement funding | No-cost extensions |
| Cost-share requests | Accelerator prizes | And in many more ways |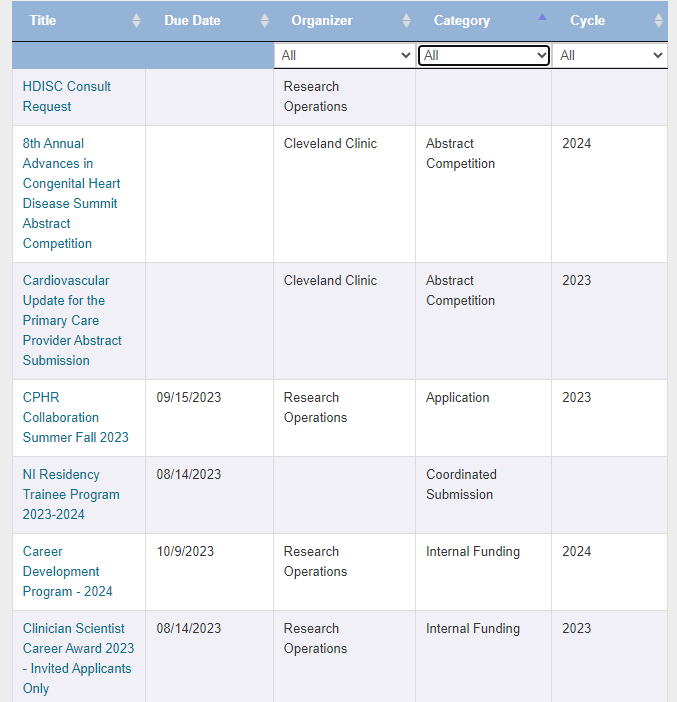 FEATURES FOR MEDICAL USE
Run on your clock
The forms and applications you create in InfoReady can accessed 24/7 from the lab, hospital or office.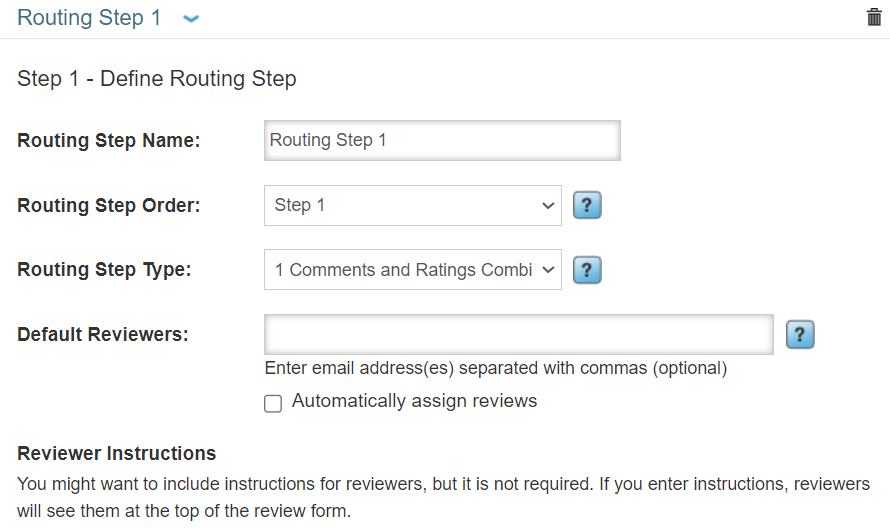 FEATURES FOR MEDICAL
Set it and forget it, almost
Set up the routing with the reviews and approvals needed for each document, then let InfoReady automate the reminders and next steps.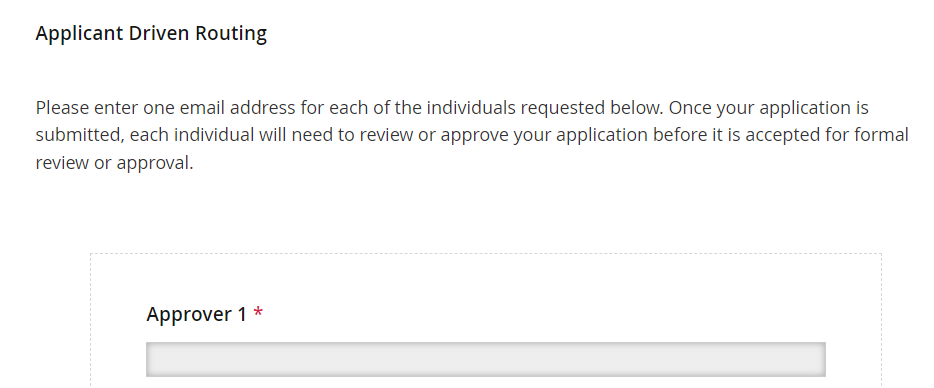 FEATURES FOR MEDICAL USE
Simplify multistep reviews
Let applicants specify the first reviewer or approver as an automated gatekeeper. Track status of reviews at a glance on the data grid.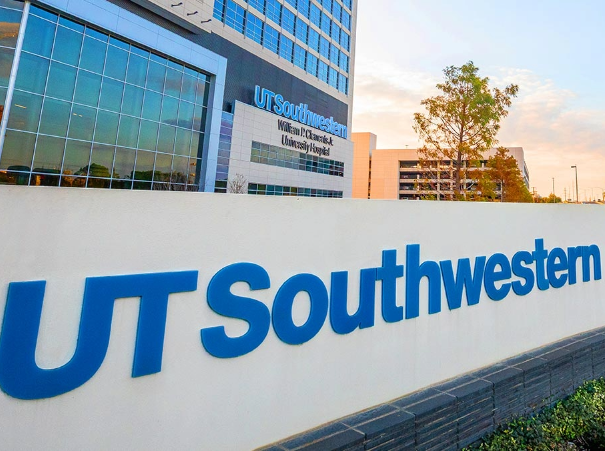 Best Practices in Form Collection and Routing
Learn how Michael Winemiller, Department Program Manager at UT Southwestern Medical Center uses InfoReady to convert paper forms to digital and automate the work.
Learn more about InfoReady at Medical Schools and Centers